lilian_fang
And I now feel sick. Not because of the Zelda. Because I went three months without eating any meat and then ate a huge, nasty, greasy cheesburger. And now I feel too sick to keep playing Zelda.
On the brightside, I found this picture on my brother's harddrive.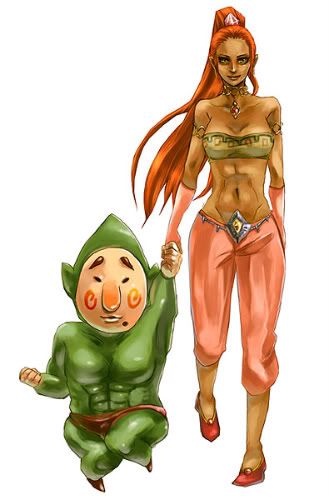 Tingle/Nabooru is cracktastic.
And I am going to go puke, now.